Wild Berry leads the way with Assessment Day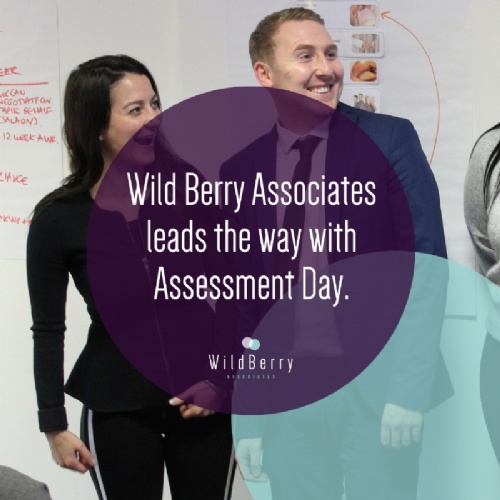 In September, we held a highly successful Assessment Day to find talented Trainee Recruitment Consultants to join our prime Tottenham Court Road location. Preparation for the day started months in advance to ensure the day was everything Managing Director,
Michelle Stewart
and Operations Manager,
Genevieve Seal
, had hoped it to be. They worked closely with Training Manager, Rebecca Booker to formulate a welcoming and informative day.
Genevieve
explained, although the purpose of the day was to find some great additions to our branch, we also wanted to be able to push everyone who attended to learn how to develop their career and essentially give them the tools to reach their professional potential.
The successful applicants all reflected on the day as a complete success. Carolan and Reilly, plus a number of other attendees boasted of the day explaining it was a great representation of the company and a way to gain a feel for the Wild Berry Associates' culture.
During the day we hosted a number of group exercises designed to challenge each individual's thinking and provide them with various opportunities to show off their skills. As Rebecca explained, "we're really keen to make sure every new recruit receives support, encouragement and guidance to set them up to succeed from day one".
After the event, we spoke to our new recruits who were keen to begin their roles. For example,
Osaorion
said the Assessment Day was a huge success and made clear to her that the skills she gains in recruitment will hold value in her career as well as everyday life.
We look forward to seeing what great work our new employees will produce and supporting them to reach their potential throughout their time with Wild Berry Associates. To meet our new recruits, visit our
Meet The Team
page and read all about what they can do for you.