Wild award for Nicola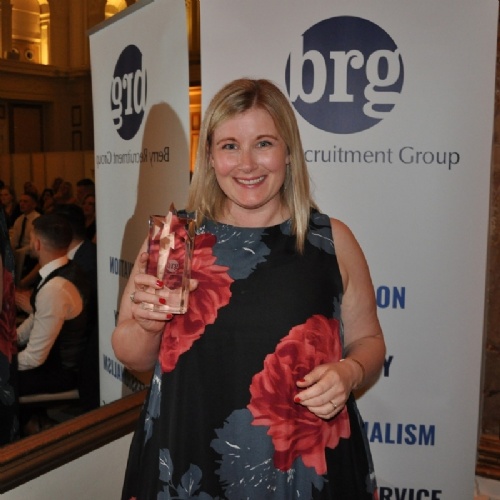 A recruitment consultant based in London's West End won a major award at a glittering ceremony.
Nicola Marshall from Wild Berry Associates won a Star Performer award for a year of excellence.
Parent company Berry Recruitment Group (BRG) operates from 35 locations across the country and employs more than 200 people.
The ceremony was held on International Women's Day at the Kimpton Fitzroy Hotel in London – on the site where famed suffragette Emmeline Pankhust once lived.
Nicola received her award from Tony Berry – the former head of Manpower and Blue Arrow – and chairman of BRG.
BRG has recently announced that its turnover last year rose to a touch under £70m, and it has started 2019 ahead of its targets. Group managing director Chris Chown said: "The team at Wild Berry Associates has come together with great success after we brought several London business together.
"Nicola was recognised for her hard work and fine results through the whole of 2018.
"I'm pleased to say that the branch has continued to perform ahead of targets."
It has made two acquisitions since last autumn and continues to grow organically.