What type of team player are you?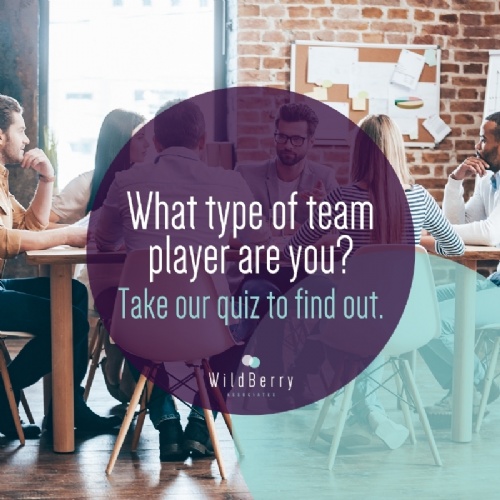 Being a team player is a sought-after quality by employers and recruiters, but do you know what type of team player you are?
Take our quiz to find out!
We break down your answers to help identify if you're either a: people person, supporter, collaborator or an independent team player.
There are many factors that will place you in these categories, there is no 'right' category and will vary from person to person. You can be successful within each category!
Our quiz covers your motivation, where does it stem from? Who you enjoy working with, your working style, how you respond to mistakes, your leadership style, how you meet and greet people, the favourite part of your job, how you perceive yourself in the workplace and how you interact with friends outside of the workplace. Whether you're a leave it to the last minute work well under pressure person, or prefer to get projects done as soon as you're presented with the task. How you plan your days and even your interactions via email help dictate what type of team player you are.
An understanding of what type of team player you are highlights how you will fit into a team, and will allow you to fully embrace responsibilities, actions and tasks while allowing other team members the freedom to accomplish their own projects.