What makes a great boss?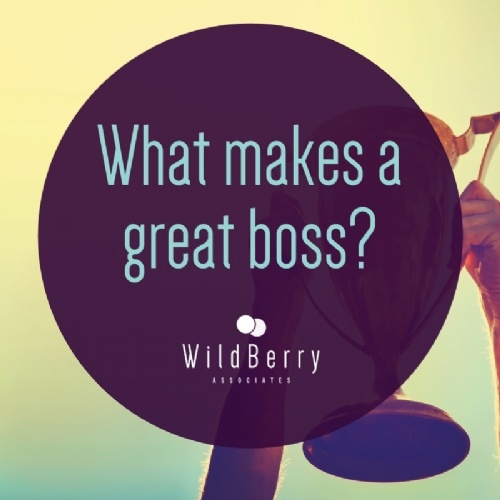 Your relationship with your boss is often the primary reason for either loving or loathing your job. But how do you spot a great boss from the off? And what characteristics do you need to be a great boss?
A great boss understands the value of positive thinking. They see every situation as an opportunity and encourage employees to grow. It's hard to progress in any role without being lead by a positive mentality. An optimistic boss that supports and encourages employee development creates a great work environment and inspires others too.
A great boss can successfully delegate tasks and resists the temptation to micromanage. They trust their team to complete the tasks they have been given while also allowing them the authority to make decisions and complete the work as desired.
A great boss will mentor their team and encourage constructive feedback. While some employees require more mentoring than others, it is important for bosses to familiarise themselves with the various personalities they are working with. Great bosses are able to ensure their employees have direction and feel that their strengths are being utilised.
A great boss will recognise the importance of work/life balance and understand that employees often perform better when expectations are flexible. While one employee may be at his or her peak productivity in the morning, another may feel more productive in the afternoon. Providing employees with even a small about of flexibility, and showing them that achieving a balance is important, is crucial to leading a successful team.
Lastly, and perhaps most importantly, a great boss should inspire. They support their team by providing the right environment and lead by example.
Do you think you've got what it takes to be a great boss? Why not let us know by commenting below.