The Office Newbie Survival Guide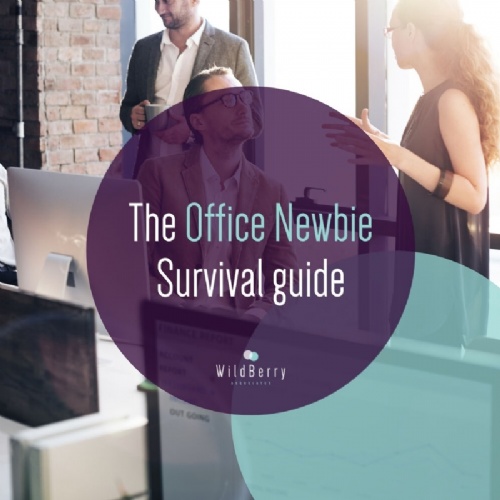 It's only natural to feel nervous on your first day of work. Follow our newbie survival guide with often overlooked practical tips to start the day as you mean to go on.
You may be unsure what to pack on your first day at your new job, but don't overthink it. Notebook and pen, lunch, water bottle, money and hand sanitiser are all the essentials you'll need. Anything extra will be personal, or something the company has specifically asked you to bring.
The morning of starting your new job make sure you eat a full breakfast, wash and dress appropriately to get you looking and feeling your best. Aim to get to the location a little earlier than the meet time incase of traffic, and just to get a feel for the place before you meet people.
Once the day has begun do your best to stay engaged. Remember to smile, make notes, and ask lots of questions to gain an understanding of what your role will be. No question is a silly question, everyone was new once so make sure to soak up as much knowledge as you can. Be prepared for a task or challenge, it's not uncommon for an employer to give newbies an extensive work task, even on day one.
If you get a break, try and socialise. Why not ask if your colleague wants to grab a coffee? It may help you to relax and get to know who you will be working with.
Once home take time to reflect on the day, but also take time for yourself. Whether its making a nice dinner, going to the gym or simply watching your favourite TV show. It's important to unwind and have some you time. Unwind, and prepare for the next day. Good luck!
Take a look at the infographic below, or download a copy
here.