Remote working. What are businesses so scared of?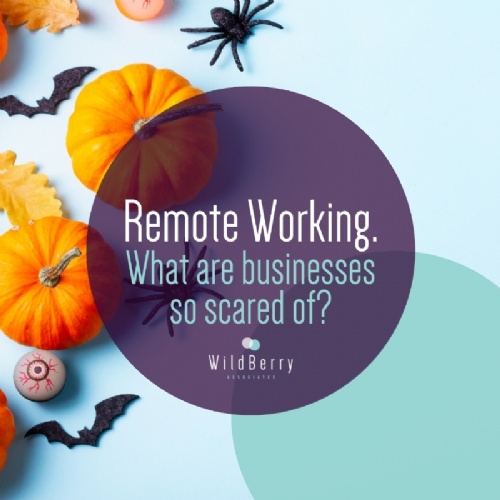 Even after COVID19, there are still some organisations not offering flexible or remote working to their employees. And as recruitment and employment professionals, we hear 'remote working doesn't work for us' fairly often. But, the reality is, by not offering remote or flexible working opportunities, you are missing out on top talent and your staff turnover rates will rise.
Okay okay… we admit, there are plenty of roles out there for which remote working simply does not work. Driving a HGV or replenishing shop shelves would be hard to do from your sofa, and we wouldn't want our healthcare professionals running consultations from their kitchens. But what we are referring to in this blog, are the roles which could be done from anywhere.
According to a report by the REC, the availability of permanent candidates declined at the 'most severe rate' in survey history in the months surrounding August 2021, and the areas in which the skills shortage was most acute included accountancy and finance, executive and professional, as well as secretarial and clerical – office-based roles which could partly be done remotely. So if you are looking to recruit in these sectors, but are not currently offering remote or flexible working options on a full or part-time basis, you may be missing out on top talent.
'We've tried remote working in lockdown, but the team weren't as productive/motivated/engaged'
It is so important for businesses and employees alike to remember that lockdown was not a true representation of remote working. Lockdown was an extreme situation in which everyone's lives completely changed, so it may be the case that you and your employees aren't looking back on this period of 'working from home' with positivity. However, as we emerge from the pandemic and life returns to normality, now is the time to run a true test to see how a mix of office and remote working would impact your business and employees.
'Working from the office is better for moral and company culture'
A common objection we hear against remote working is that moral and team spirit is higher when everyone is together and in the same environment. And while this seems logical, there is evidence to suggest that engagement rates are actually higher for remote workers at 32% compared to office workers at 28%.
Plus, a staggering 54% of office workers would leave their job if they could find one with more flexibility.
'We have asked our staff, and they want to work from the office'
According to a report by Buffer, 98% of people would choose to work remotely, at least part-time, so when speaking to your staff about their working preferences, try to engage in open dialogue rather than a simple yes or no question. If you really have managed to bag the 2% of the general population who never want to work remotely, then you still need to consider whether you could embrace flexible working for new employees joining the business.
'Staff can't work as effectively from home'
According to a recent survey by PwC, 84% of employees feel able to perform their role just as effectively when working remotely as they would in the office. It's important to ensure key objectives and targets are in place so all employees have a clear understanding of what needs to be achieved while working remotely, and so efficiency can be accurately measured.
At Wild Berry Associates, we are passionate about finding our clients the very best candidates for their business. In this current candidate market, this often involves asking difficult questions and shaping a flexible future of work, which benefits both employers and employees.
Think remote working is friend or foe? Join the conversation by commenting below.