Hiring beyond the CV - Free Toolkit for employers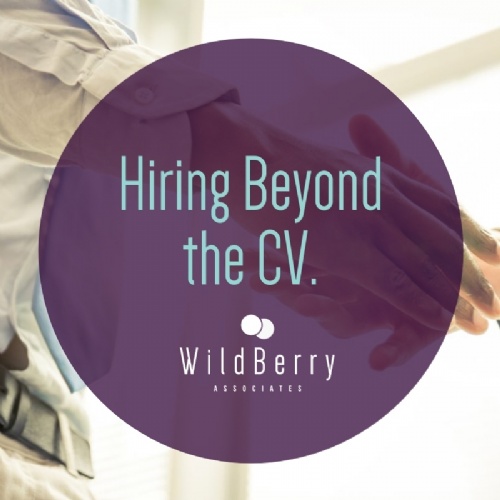 Each company has its own way of managing the hiring process, but how often do we sit down to reflect on this process to ensure maximum hiring success?
If your answer is never, or rarely, then you could be missing an opportunity. After all, next to profitability, hiring talented and dedicated people is vital for business success, isn't it?
At Wild Berry Associates, we truly believe a well thought out hiring process makes all the difference when attracting, engaging and retaining top talent.
Below we've created a
free toolkit
to help you consider the uniqueness of your own organisation and what makes your company attractive to prospective employees. It's a great way to help you look beyond the CV to really identify and align your hiring teams expectations, as part of a cost effective and timely recruitment campaign.
This toolkit provides all the necessary tools to support your recruitment process. Completing the exercises in the free toolkit will allow yourself to consider recruitment from multiple perspectives, building a new understanding of your company and its likely impacts on various stakeholders.
In the toolkit we break down your candidate selection timeline and what should be covered at all stages, exercises to get to know your company, a worksheet to discover the ideal candidate, identifying the required, preferred and desired traits of a successful candidate. What are your priorities? We go through what qualities a successful candidate has. We run through how you can make the workplace a better environment for your employees, with a practical guide on how you can support your candidates. We also break down and provide practical guides for candidate values canvas, candidate needs, how we can transform your candidate selection timeline, candidate perception and recruitment and how Wild Berry Associates can help.
We work in partnership with you rather than just ticking boxes, forming long-term relationships with our clients and, with your help, are able to source high quality candidates that exceed all expectations. We hope you enjoy our free toolkit, and the exercises and our combined know-how help the potential to form a partnership where we gain further understanding of your needs while providing you with improved recruitment outcomes. Take a look at our full free toolkit below.