5 JOB SEEKING TIPS FOR GLOBE TROTTING TRAVELLERS.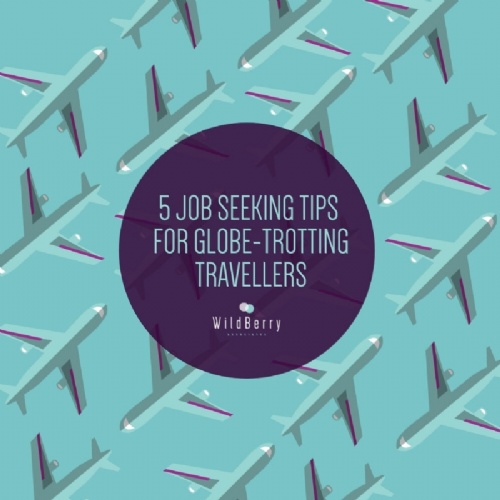 London is the political, economic and cultural centre of the UK, and with many international businesses also making it their home, there exists a huge range of employment opportunities to help you fund your adventure!
If you are travelling to London with the intention of working while you explore, registering with a recruitment agency is a great way to find temporary and flexible work to suit you.
Temporary and contract jobs can be found in almost every business sector in London, and with over 1 million businesses based here (a figure which is increasing by 3% year on year) you are sure to find something to suit your travel schedule, aspirations and career goals.
We have put together an infographic below, detailing our top five tips for travelling and working in London.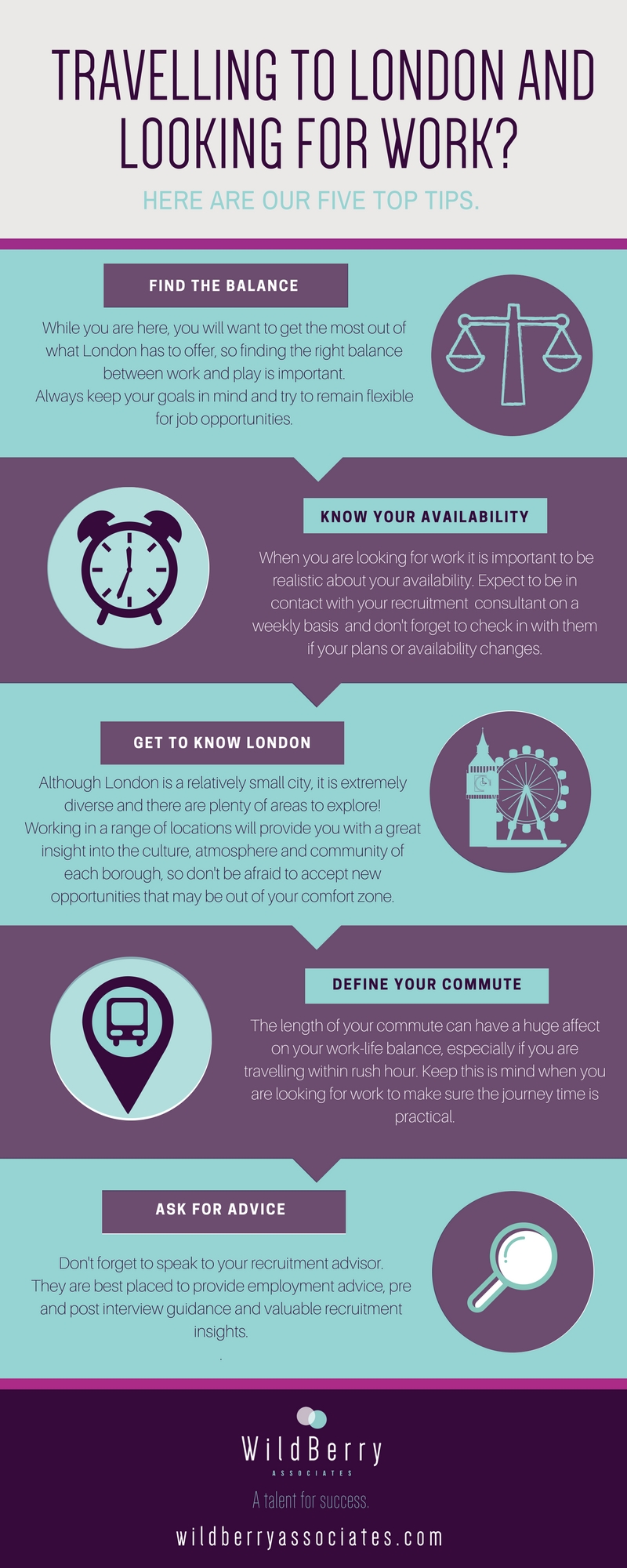 http://www.parliament.uk/commons-library (Business Statistics - Number 06152, 28 December 2017)